Looking to buy real estate on Maui? Well here are a few things to consider. The Maui real estate market has been very active the last couple years. It has been a bit of a challenge in the Maui luxury real estate market due to low inventory. Homes on Maui are selling at a quick pace. Prices have leveled off, but there holding their value with low inventory. There are buyers on the side lines waiting for new homes to show up on the market. Luxury home buyers need to be fully prepared in today's market. I hope I can shed some light on steps that should be taken to be competitive in Maui luxury home market.
Where do you want to live on Maui?
First of all, when you research the market, the big question is: Where do you want to live on Maui? Are you looking for a ranch home with acreage? Places like Kula, Maui with country-style homes to contemporary estates to choose from. Or do you want to live on oceanfront property on Maui? Places like Makena and Wailea for stunning oceanfront settings. The West Side of Maui has a large selection of exceptional luxury residential properties in places like Launiupoko, Kaanapali, Napili and Kapalua Maui to choose from.
So questions to ask yourself are: How big of a house and size of lot would you like? What price range? Does this property give you the lifestyle you want? How important is it to you to be near shopping, restaurants, or grocery stores you prefer? There's the question about maintenance of your property, two-acres requires a lot of work (I know! I live on two-acres, love it, but you either have to love yard work, or hire a gardener!).
Buying a Home on Maui
Buying a home on Maui is a big investment. It is a huge step, a life-changing adventure, and you should go into it with eyes wide open. That's why it's important to hire an experienced Maui real estate agent that knows the island well. Buying a luxury home at the right price in this crazy market can be a challenge. Things to consider are home inspections, taxes, HOA fees, appraisals, contingencies and more. Timing is everything when working on a purchase of a home. An experienced Maui realtor has a great resource of professionals from inspectors, lenders, contractors, to make sure the buyers are represented. A knowledgeable agent knows the local terrain, the plus and minuses of communities and properties. Local knowledge of the island, listening to your buyer's needs, and providing them with the tools to point them in the right direction are essential.
Have Your Finances Together
When purchasing a home, you want to have your finances together. If you will be making a cash offer, you will need to have proof of funds or provide a pre-approval letter from your lender. I find it's better to use local lenders, they have a better lay of the land, understanding zoning and land classifications may send a red flag to mainland lenders, but with local lenders, it's not an issue. Most escrows are 30 to 60 days, so timing is important for loan approvals or to have available funds at the time of your closing. Working closely with an escrow officer and your realtor will keep you up to date on timelines. When you're submitting offers in a busy real estate market you want to have all your ducks lined up, keeping it clean will make a difference.
I have had buyers making purchases sight unseen, or flying in during the home inspection. We have been doing a lot of FaceTime, which has really worked well for showings and inspections. Working with sellers, drone footage and 3D videos really make a difference to showing properties. Maui has opened up with no pre-testing before you arrive on Maui.
Planning to Buy on Maui
So there you go, buying a luxury home on Maui involves some planning. Knowing the local inventory, and property values is important prior to making any offers. I can set you up with an email program to receive email updates on all new luxury Maui listings as they come on the market daily (email stevenickens@hawaiilife.com for updates). What I offer as a luxury real estate agent on Maui, is 28 years of experience selling real estate property on Maui island-wide. I have worked on sales teams with Wailea Beach Villas, Hoolei Wailea Villa units, and Papali Wailea Maui luxury homes. Also prior to real estate on Maui, I was a Maui contractor for 18 years, and owned Nickens Interiors on Maui. You can visit my website at NickensMaui.com, which is a great resource for luxury homes and condos on all of Maui.
If you have any questions about buying or selling homes or condos on Maui, feel free to give me a call. I work with Hawaii Life Real Estate Brokers, severing Maui island wide.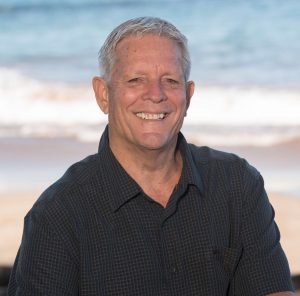 Aloha Steven Nickens
Hawaii Life Real Estate Brokers
Offices at The Shops at Wailea, Kihei, Paia, and Kapalua
Cell: 808-280-2208
Email: stevenickens@hawaiilife.com
Website: nickensmaui.com
Instagram: @stevenickensmaui