Hawaii
Kauai Dining Options – During COVID-19
Supporting Local Businesses During COVID-19
My daughter is finishing up her freshman year at Oregon State University from here at home on Kauai.  Since there are no jobs available at the moment…I have put her to work as a blog correspondent.  Here is her first entry.  Mahalo Ella Caisey…So happy you are home.
During this time our family has decided to support one local restaurant a week. Every
Friday we research which of our favorite places have remained open for takeout and
then decide on one of them for that Friday's dinner. So far we have taken out from
Rob's Good Times Grill, Scorpacciata, Paco's tacos, and Street Burger.
Scorpacciata: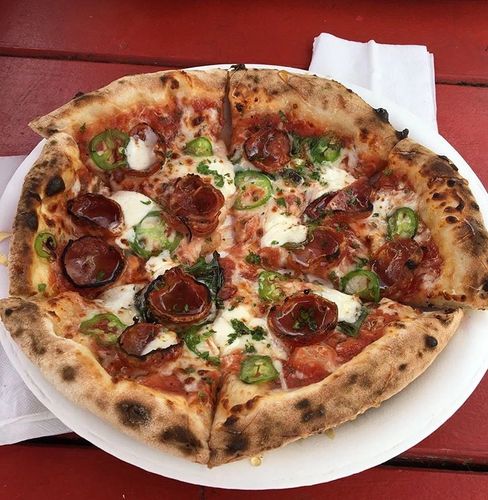 Scorpacciata is a neapolitan pizza food truck in Kapaa, a perfect location for easy
takeout. Since they are a food truck this has been the easiest place to safely and
efficiently pick up food, just call it in and go pay without having to enter a storefront
business. We recommend any delicious pizza with an order of parmesan or wasabi
fries!
 Open, 12:00 pm – 7:00 pm  Hours may change under current circumstances
 4-1306 Kuhio Hwy, Kapaa, HI 96746
 (808) 634-3061
Paco's Tacos:
With locations in Kilauea, Kapaa, and Koloa Paco's is easy for anyone on the island to access! We loved going to Paco's during the week pre COVID, so we felt it only natural to support one of our favorite family owned businesses during this time. Paco's is reasonably priced and delicious. This was a perfect meal for a slow April night.
Paco's Tacos House
Kapaa4-1415 Kuhio Hwy
Kapaa, Kauai, Hawaii 96746
   Open 11am to 8pm (Temporary)
   808 822 9944      http://pacostacoskauai.com
Street Burger:
(not gonna lie I craved the cheeseburger and fries while away at school…how about a Corvallis, OR locale)?

Before COVID our family would go to Street Burger at least twice a month, so we were
ecstatic when we heard they would remain open for takeout. The pick up process is
easy too, you just call in and then drive to the back of the restaurant to the deck seating
area where the food will be given to you. Street burger has amazing burgers, hand cut
fries, and delectable desserts.     808.212.1555.   http://streetburgerkauai.com/ 
Other family-run restaurants and businesses you can support!
Pono Market, Kenji Burger (Lihue), The Dolphin Fish Market (Hanalei), Mark's Place,
Aloha Aina, Chicken in a Barrel, Kountry Kitchen, Waipouli Deli and Restaurant.
Stay safe and healthy and live with Aloha!