Beds / Baths:

5 / 4.5

Living Area:

4,556 sf

Land (acres):

1.16 ac

Year Built:

1993

Days on Market:

4 yrs
Two newly remodeled beachfront homes on two contiguous and very private lots create this 1.16 acre compound.Year round swimming on this white sandy cove. Unit A consists of a 622 sq ft 1 bedroom, 1 bath cottage and a 521 sq ft garage on 18,905 sq ft of land. Unit B consists of a beautiful 3934 sq ft 4 bedroom, 3.5 bath house, with 616 sq ft of deck on 29,795 sq ft of land.State of the art chefs kitchen and modern and sleek beathrooms bring a sense of style and taste to this magnificent and one of a kind properties.....

Enjoy 365 days a year of swimming, snorkeling and kayaking from this serene property located just steps from Anini Beach - a two mile stretch of white sand and the largest living coral reef in Hawaii. The seclusion of the homes, set behind a private gate and surrounded by lush landscaping, gives a feeling of retreat and serenity. Impeccably designed to capture ocean views from virtually every room, these homes embody what island living is all about.Super close to world class princeville golf and tennis..

Sale includes units A & B of the Anini Mua Loa CPR.
Hawaii Life Listing Agent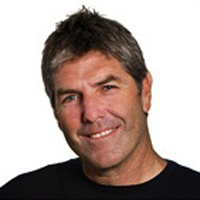 Neal Norman, REALTOR (B) neal@hawaiilife.com |

Click for Phone

(808) 651-1777
Listing Brokerage: Hawaii Life Real Estate Brokers
, Agent: Neal Norman
[["22.2220550887","-159.43962276","This","230367"]]
[251857,250123,268339,260947,242402,265561,204343,238227,230367,264257,260834]
9
12
[["id","xprice","mls_no","town","island","price","assessed_val","broker_id","broker1","nb_pictures","dom","assessratio","bedrooms","bathrooms","living_area","land_area","add_no","street","zip","value_score","listing_date","latitude","longitude","status","type","dom2","hot","saves","views","score"],[190222261,3490000,251857,"Anini","Kauai",3490000,3820100,6021,null,14,672,1,3,3,2360,41687,3968,"Anini Rd",96754,109,"2012-02-10",22,-159,"C","RES",672,1857,25,857,109],[190222181,3490000,250123,"Anini","Kauai",2500000,2103800,1475,null,15,753,1,2,2,1620,22650,4271,"Anini Rd",96754,46,"2011-11-21",22,-159,"A","RES",753,1110,17,430,84],[190226480,3490000,268339,"Anini","Kauai",2450000,960400,1267,"HL",24,30,1,3,2,2239,13677,3235,"Kalihiwai Rd",96754,12,"2013-11-13",22,-159,"A","RES",30,1033,1,993,39],[190223275,3490000,260947,"Anini","Kauai",4400000,3368900,1267,"HL",25,298,1,4,4,4314,129243,"3292-D","Kalihiwai Rd",96754,-8,"2013-02-18",22,-159,"A","RES",298,2017,19,1257,76],[190221987,3490000,242402,"Anini","Kauai",1495000,764000,2432,null,19,212,1,2,1,720,9017,3131,"Kalihiwai Rd",96754,-7,"2013-05-15",22,-159,"A","RES",212,752,9,392,51],[190224824,3490000,265561,"Anini","Kauai",4700000,3484700,1267,"HL",25,137,1,5,5,4322,129243,"3250-A","Kalihiwai",96754,-39,"2013-07-29",22,-159,"A","RES",137,2393,19,1633,74],[190221703,3490000,204343,"Anini","Kauai",4200000,2126400,8151,null,15,2188,1,2,1,1296,32813,4371,"Anini Rd",96754,-21,"2007-12-17",22,-159,"A","RES",2188,1573,22,693,50],[190221940,3490000,238227,"Anini","Kauai",4995000,4145100,1267,"HL",17,1206,1,4,3,3934,29795,"3500-A","Anini Rd",96754,-54,"2010-08-25",22,-159,"A","RES",1206,3279,49,1319,82],[190221840,3490000,230367,"Anini","Kauai",7850000,4821300,1267,"HL",19,1457,1,5,4,4556,50530,"3500-A","Anini Rd",96754,-362,"2009-12-17",22,-159,"A","RES",1457,5239,85,1839,61],[190224283,3490000,264257,"Anini","Kauai",7750000,5006600,6184,null,24,190,1,4,5,5562,141134,"3231-B","Kalihiwai Rd",96754,-345,"2013-06-06",22,-159,"A","RES",190,2648,20,1848,64]]
[["22.224770461","-159.452897491","$3.5m","251857",1,"m-rank1 A"],["22.2236259142","-159.459711602","$2.5m","250123",2,"m-rank1 A"],["22.2145177488","-159.431906631","$2.5m","268339",3,"m-rank1 A"],["22.2159970182","-159.434112584","$4.4m","260947",4,"m-rank1 A"],["22.2144514175","-159.427833835","$1.5m","242402",5,"m-rank1 A"],["22.2159970182","-159.434112584","$4.7m","265561",6,"m-rank1 A"],["22.2226659151","-159.46311274","$4.2m","204343",7,"m-rank1 A"],["22.2220550887","-159.43962276","$5.0m","238227",8,"m-rank1 A"],["22.2220550887","-159.43962276","$7.9m","230367",9,"m-rank1 A"],["22.2150862027","-159.430875173","$7.8m","264257",10,"m-rank1 A"]]
/mls/kauai/north+shore/anini
/mls
1
ftype=res&fstyle=1&fperc=60&fbase=3490000
3490000
[]
[]
[["22.2220550887","-159.43962276","This","230367"]]
UA-3679744-1
crawled:20131213 032732 176ms