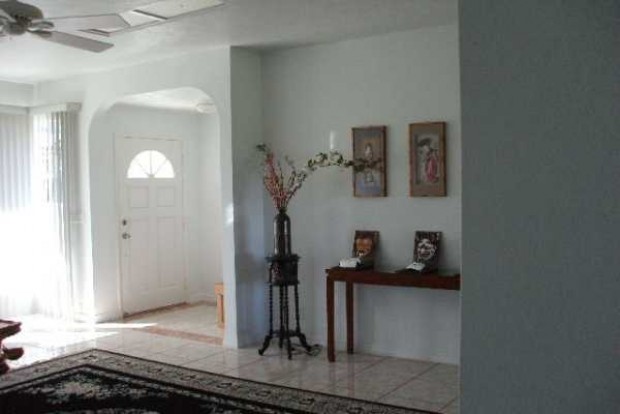 Share:
Listing Agent's Description
Well maintained home with many well appointed extras. Ceramic tile flooring throughout. Large patio with partial ocean view. A home that can truly be enjoyed.
Comments
Value Score*
What Should I Offer? Value Score grades the asking price of a property by analyzing objective MLS data against the average of active comparable properties.
Priced/Assessed: Below 100% means the property is priced below assessed value.
Price / Assessed
99.08% | -19%
Living Price / Sqft
$211.18 | -2%
Land Price / Sqft
$11.03 | +8%
Comparable Data: The average of the comparable / neighborhood MLS data this Home is analyzed against.
Priced / Assessed
122.34%
Living Price / Sqft
$214.73
Other Considerations: This type of MLS data influences Value Score.
*WARNING: Value Score is in NO WAY a substitute for a CMA (Comparable Market Analysis). Before making an offer on a property, request a complimentary CMA from a licensed Hawaii Life professional.
Map Property
Long: -155.044998 | Lat: 19.609399 Report mapping error
MLS Data & Specs
Garage / Carport Area
360
Taxkey (TMK)
3170271980000
Year Built / Remodeled
1991
Financial Data
Acceptable Terms
Cash,Conventional
Annual Property Taxes
$3,339
Monthly Maintenance Fee
$13
Price Change (%)
-14.58%%
Zoning
Flood Zone
X - Zones B, C, and X are the flood insurance rate zones that correspond to areas outside the 1% annual chance floodplain, areas of 1% annual chance sheet flow flooding where average depths are less than one foot, areas of 1% annual chance stream flooding where the contributing drainage area is less than 1 square mile, or areas protected from the 1% annual chance flood by levees. No Base Flood Elevations or depths are shown within this zone. Insurance purchase is not required in these zones.