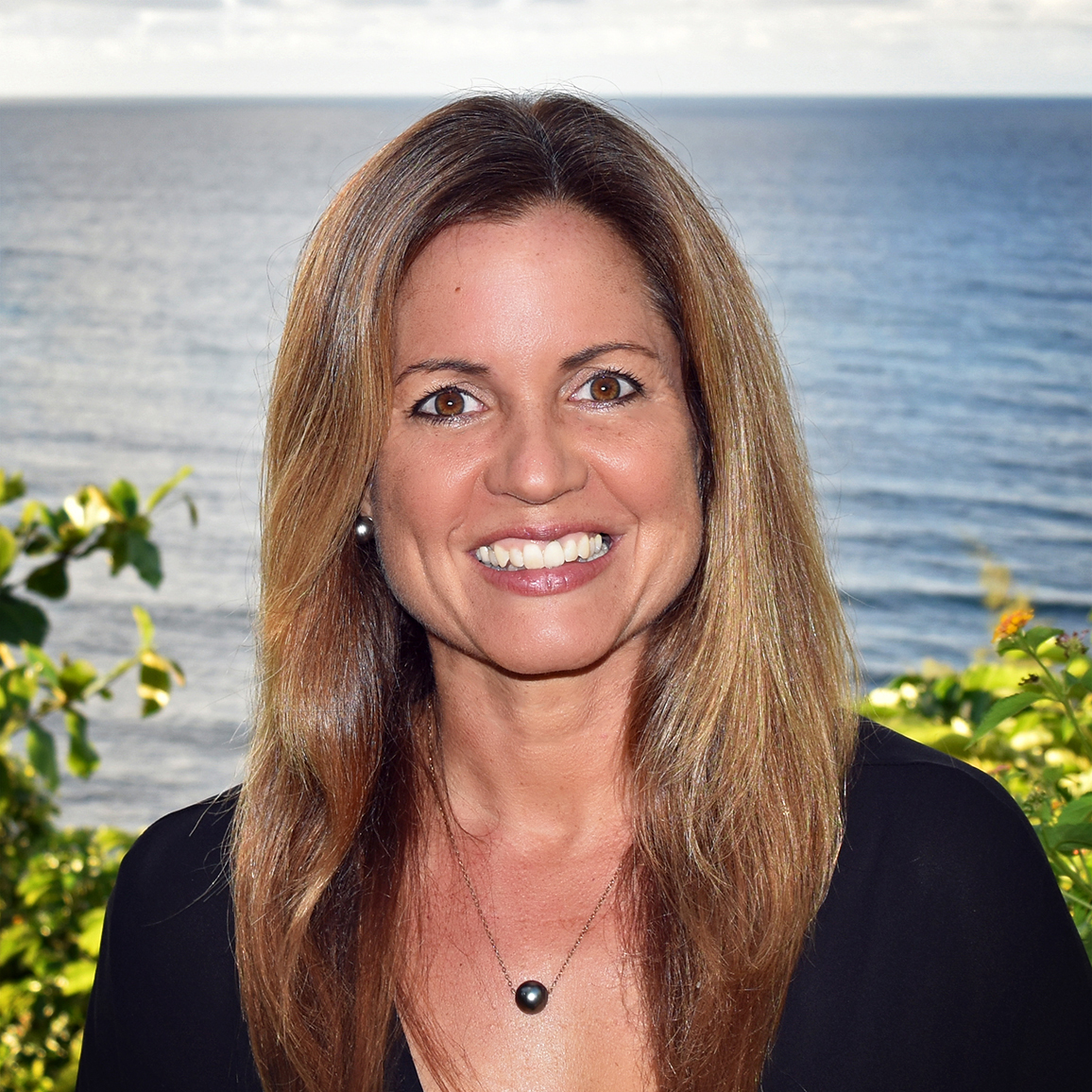 5-4280 Kuhio Highway Suite G203
Princeville, HI 96722
RS-62202
It's a beautiful day in paradise! Between surfing, stand-up paddling, or walks on the beach, Tiffany is either living the island dream, or sharing it with family, friends, and clients.
Tiffany was raised in Hawaii and attended Kamehameha Schools. After earning a B.A. in Journalism from BYU in Utah (with a minor in Political Science that included stints in Jordan, Israel, and Egypt), she returned to Hawaii at the age of 22, and won a highly-competitive internship as a television news reporter with CBS in Honolulu. After working as an on-air reporter for six years, she moved to Kauai to raise a family and made a career switch to real estate. Since then, her "when the going gets tough" tenacity combined with a love for what she does, has allowed her to grow into her current position as a top producing agent on Kauai representing Sellers in the highest real estate transactions for 2012 and 2013.
Recently she put her on-air experience back to work-perhaps you have seen her featured on HGTV'S top-rated series "Hawaii Life".
Tiffany likes to negotiate, strategize, and get results. With a knack for matching clients with their dream properties, the majority of her business is now referral based. Through real estate, she has found a way to integrate her international perspective on the world with an in-depth understanding of the local marketplace. All the while raising a family on the beautiful island of Kauai.
You can visit her website at hi.hawaiilife.com, or email to tiffany@hawaiilife.com or direct at 808.652.5264.
Blog Posts
Recent Sales24/$39.50m

$830k

Kapaa

Mar 2017 (s)

$1.30m

Kapaa

Jan 2017 (b)

$1.00m

Princeville

Dec 2016 (b)

$10.40m

Hanalei

Nov 2016 (s)

$1.70m

Hanalei

Aug 2016 (s)

$1.30m

Princeville

Aug 2016 (s)

$395k

Princeville

Jul 2016 (b)

$1.80m

Hanalei

Jul 2016 (s) (b)

$795k

Kapaa

May 2016 (s)

$1.63m

Hanalei

Dec 2015 (s)

$1.31m

Princeville

Dec 2015 (s)

$280k

Princeville

Oct 2015 (s)

$995k

Koloa

Sep 2015 (b)

$945k

Koloa

Jul 2015 (b)

$350k

Princeville

Jul 2015 (b)

$1.50m

Kilauea

Jan 2015 (b)

$1.25m

Anahola

Nov 2014 (s)

$1.90m

Kilauea

Oct 2014 (s)

$200k

Kilauea

Oct 2014 (s)

$1.60m

Princeville

Sep 2014 (s)

$630k

Princeville

Sep 2014 (b)

$495k

Princeville

May 2014 (s)

$1.18m

Anahola

May 2014 (s) (b)

$2.75m

Koloa

Apr 2014 (b)
Tiffany Spencer
UA-3679744-1
crawled:20170322 072730 330ms