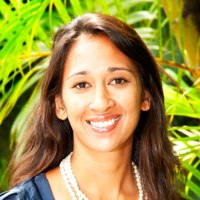 5-4280 Kuhio Highway Suite G203
Princeville, HI 96722
Designations:
R(B), BIC, Property Manager
RB-21925
Kahealani "Kahea" was born and raised in Northern California. Her parents, originally from the islands of Kauai and Hawaii made, it their priority to raise her and her siblings in the Hawaiian culture. Since the age of four, Kahea was taught Hawaiian and Tahitian dancing and performed competitively throughout California. At the young age of 19, she no longer felt comfortable in California and set out to find her path. Her first stop was the north shore of Kauai, with the intention of staying only three months, she never left. Even though she is originally from California, Kahea's deep Kauai roots and upbringing made it easy for her to call Kauai home.
Upon her arrival to Kauai, she was blessed to feel the Aloha Spirit and desires to pass on that warm welcome with everyone she meets. This has made working in the Property Management Vacation Rental business a pleasure.
In 2000, Kahea joined the real estate industry with a leading real estate office on Kauai. Kahea saw the demand of vacation rental assistance and proposed to the owners of her previous agency to open a Property Management Division. In 2002, Kahea became licensed as a Realtor Associate and launched Bali Hai Vacation Rentals, and subsequently joined Hawaii Life. Since then, she has successfully created and built a thriving Property Management division. Kahea has been able to lead her team of experienced local reservation agents and independent contractors with professionalism along with the spirit of Aloha. She prides herself in being efficient, self-motivated and loyal to her homeowners and guests alike.
Kahea enjoys staying active and living life to the fullest. If she's not spending time with family, she is canoe paddling, jogging along Hanalei Bay, hiking the Na Pali Coast, surfing, practicing yoga and watching sunsets at Polihale Beach. Kahea feels lucky to work and play in the most beautiful place on earth.
Blog Posts
Kahea Zietz
UA-3679744-1
crawled:20170324 032859 233ms