Kauai Agents: Judy Shiroma, REALTOR(S)
Direct line: (808) 652-3580 | E-mail: judy@hawaiilife.com | print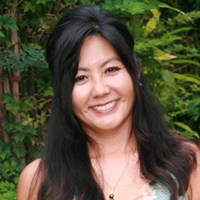 Judy Shiroma was born and raised on the island of Kauai. She feels very fortunate to have grown up in such a beautiful and peaceful place. As a young adult, Judy left her home for schooling. Upon completion, she make her trek back to Kauai as the island provides the perfect balance of work and play.
A graduate of Azusa Pacific University in Azusa, California and the University of Hawaii at Manoa, Judy holds an undergraduate and masters degree in Social Work. After 13 years of social work, it was time for a change, and in 2007, obtained her license in real estate. She brings her experience in working with people and her knowledge of the island to her work. She loves serving the residents of Kauai and those wanting to make Kauai their island home.
When not at work, you can find Judy at the beach with her family and friends, stand-up paddling, out dining (as eating is one of her favorites things to do), listening to local music, and traveling to both near and far destinations... but always managing to keep one foot in the sand.
My Listings
Kaapuni Rd, Kapaa, Kauai
4,218 sq.ft. home | 2 acres land | $1,620,000
Aliomanu Rd, Aliomanu Moloaa, Kauai
1,872 sq.ft. home | 11,428 sq.ft. land | $2,200,000
Kahuna Road, Kapaa, Kauai
3,710 sq.ft. home | 7.81 acres land | $3,600,000
Olohena Rd, Wailua, Kauai
2,618 sq.ft. home | 1.97 acres land | $1,500,000
Lihau St, Wailua, Kauai
1,188 sq.ft. home | 9,295 sq.ft. land | $460,000
Kulana Subdivision, Wailua, Kauai
1.15 acres land | $380,000
My Blog Articles
Contemporary Plantation-Style Home in Kapaa Town with Ocean Views
Posted by Judy Shiroma on September 18th, 2012
Custom Home Features Built in 2010, the attention to detail is apparent both inside and out. This custom home features: 1 bedroom and 1 bath Split system inverter 1800 btu Air Conditioning by Dalkin Levelor celluar efficient blinds with bottom up/down feature Granite kitchen counter tops Stainless steel Energy Star appliances Koehler fixtures and Delta [...] Full Article
More Blog articles by Judy Shiroma